CUPE Celebrates Pride 2016!
It's that time of year again! CUPE joins hundreds of communities across Canada as we celebrate another year of Pride.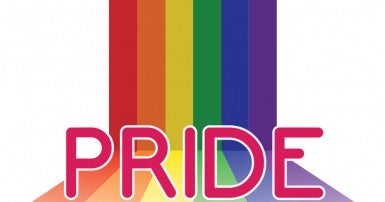 Across the world, there is certainly progress on many issues important to the LGBTTI community. We have come a long way. But events like the recent Orlando shooting tragedy remind us how much more there needs to be done.
On the positive side, we witnessed the Federal government table legislation, last May, that will name gender identity and expression as prohibited grounds of discrimination in the Canadian Human Rights Act. The bill, Bill C-16 will also amend the Criminal Code to make it a hate crime to target people because of their gender identity or expression.
We know that this is only a small step towards eliminating the increasing levels of violence faced by those who fall along the sex and gender spectrum and whose lives challenge gender conformities. We know that LGBTTI workers experience higher levels of violence and harassment in the workplace and are more likely to be refused employment, experience underemployment or be forced out of a job. We remain cognizant of the need to understand the experiences of the LGBTTI community by using an intersectional approach that looks at how LGBTTI workers are further marginalized by their citizenship status, racism, colonialism, ableism and other forms of oppression. Join us as we take to the streets and participate in community events across the country to celebrate Pride and call for an end to all forms of discrimination.
Check out this list of Pride events from the Canadian Labour Congress (CLC) that you and your members can participate in. Check with your Division to see what celebrations are planned in your area.
We encourage our members to continue the work towards equality by doing the following:
Educate yourself and your members about issues, struggles and victories of the

LGBTTI

 communities
Request union education courses and equality presentations in your locals and communities
Let us continue challenging hate, violence and discrimination, and working towards workplaces and communities that are safe and inclusive.