CUPE offers support and solidarity with Fort McMurray
The Canadian Union of Public Employees is offering its support and solidarity with the people of the Fort McMurray as their community is threatened by wildfire. Over 80,000 residents of the northern Alberta city have been forced to evacuate, with many homes and businesses already lost.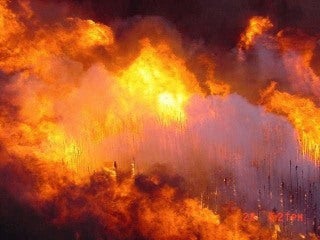 "The thoughts of all our members are with our CUPE sisters and brothers, and all the people of Fort McMurray as they deal with this devastating wildfire," said Mark Hancock, national president of CUPE. "Please be safe, and know you have the support of 635,000 CUPE members in this difficult time."
CUPE represents over 35,000 members in Alberta, including several locals in the Fort McMurray. CUPE staff in the Fort McMurray area office have evacuated. CUPE is urging all of its members in the area to adhere to the evacuation order.
Updates on the situation, and information for people affected by the wildfires and evacuation are available at www.alberta.ca/emergency.cfm
"We want to thank all of the emergency personnel helping fight the wildfire and coordinating the evacuation. Thanks to your efforts there has so far been no loss of life or serious injuries. We hope that stays true until this crisis is over," said Charles Fleury, national secretary-treasurer of CUPE.
CUPE is urging all of its locals and members to help with the relief effort in any way they can, including donating to the Red Cross Alberta Fires Emergency Appeal.
CUPE members in neighbouring communities wishing to volunteer to aid evacuees can apply with the Wood Buffalo Emergency Services.