Join CUPE library workers across Ontario tomorrow for a celebration of Library Week at a branch near you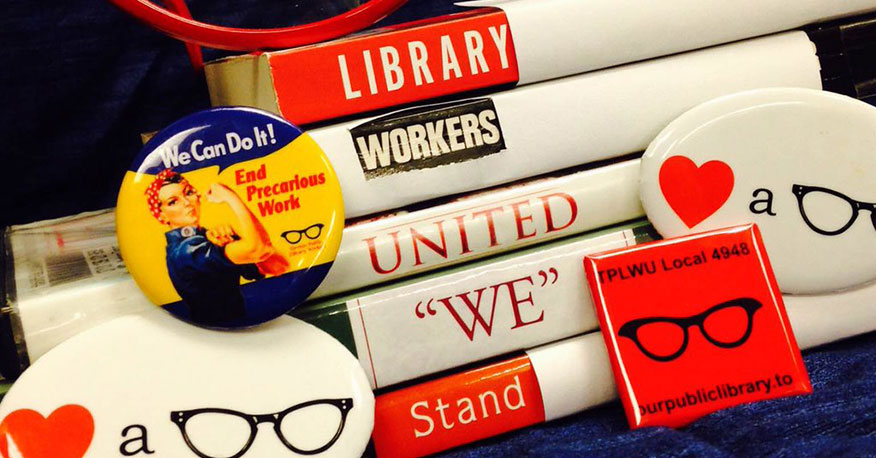 TORONTO, ON – Across Ontario, library workers are extending a cordial invitation to the public to join them tomorrow for a celebration of Ontario Public Library Week.
Library workers, represented by the Canadian Union of Public Employees (CUPE), will hold Library Week celebrations in communities across Ontario, highlighting the important role libraries play in enhancing quality of life for all residents, as well as the vital role library workers play in making libraries a cherished institution in the communities they serve.
A full list of communities where CUPE Locals are holding events is below.
Media wishing to cover this event are encouraged to contact Kevin Wilson, CUPE Communications, at 416-821-6641 for locations, times, and further information.
WHAT:  Library Week celebration with CUPE Locals across Ontario
WHO:     CUPE library workers and community supporters
WHEN:  Wednesday, October 19, 2016
North Bay (CUPE 122-02)
Brampton (CUPE 1776)
Cornwall (CUPE 3251-01)
Toronto (CUPE 4948)
Windsor (CUPE 2067-01)
Municipality of Greenstone (CUPE 3045-01)
Thunder Bay (CUPE 3120 and 1803)
Mississauga (CUPE 1989)
Town of Georgina (CUPE 905-13)
Oshawa (CUPE 960)
Port Hope (CUPE 749-01)
Belleville (CUPE 907)
WHY:     To celebrate Ontario Public Library Week which takes place October 16 to 22, 2016
-30-
For more information, please contact:
Kevin Wilson, CUPE Communications, 416-821-6641