PLASP Custodian Week – February 13-17, 2017
During the week of February 13-17th, 2017, PLASP will be celebrating the contributions of more than 700 custodians in 220 schools across Peel and Toronto as part of our annual custodian week. Employed by the school boards that PLASP partners with, custodians will receive thank you cards and small gifts made and signed by the children in PLASP programs. At some locations, the children will present their gifts to the custodians.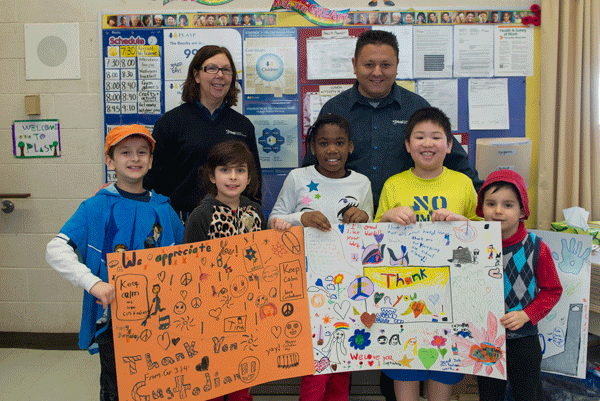 "PLASP culture embraces the collaboration – between children and adults – and this includes the custodians who to keep our programs clean and safe for more than 13,000 children who use our 1,546 programs annually," says Sandy Edmonds, Vice President, Operations. "We consider them to be part of the PLASP team, and during this week, we want them to know how much we appreciate them."
As a licensed child care operator, PLASP meets and exceeds all health and safety requirements of the Ministry of Education and local government bylaws. PLASP programs operate within spaces provided by our partnering schools, and custodians work with program staff to ensure these shared spaces are cleaned and left in excellent condition for the teachers returning to their class rooms the next morning.