Workplace visitor death leads to health and safety conviction and fine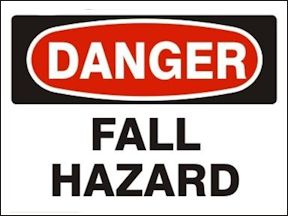 A company operating a self-storage facility in North Bay was recently convicted and fined $125,000 in a case involving a visitor killed as a result of a fall.
The visitor entered the facility to examine a pick-up truck being stored there by the person renting the storage unit. Very near to where the truck was situated was a hole in the floor measuring four feet by nine feet. The hole was not covered or protected by a guardrail.
While examining the truck, the visitor fell through this large hole, falling six feet to the concrete floor below.
According to a Ministry of Labour (MOL) press release, the company pleaded guilty as an employer for failing to take every precaution reasonable in the circumstances for the protection of a worker in violation of Section 25(2)(h) of the Occupational Health and Safety Act. Although it was a visitor who was killed, the MOL pointed out the employer was cited as workers at the facility were also exposed to the hazard of falling.
This preventable death and the resulting conviction and fine serves as a reminder of the extensive obligations for employers, supervisors and other workplace parties in terms of meeting even minimal mandatory safety and health obligations.
The Workers Health & Safety Centre can help workplace parties better understand these obligations through training, much of which is mandated by health and safety law. Examples include:
Want to know more about WHSC training and information services?
Call:     1-888-869-7950 and ask to speak to a training service representative
Visit:    WHSC Training
WHSC Resources
Email:  contactus@whsc.on.ca